Tis the season to be folly, Chairmen are on the verge of delivering their final votes of confidence, and the critical Christmas period could finally see time called on one of our Premier League Managers.
A quick turnaround in fixtures could also see the annual merry go round kick-off as we approach the festive period, and chaos of Christmas football. Thus far, we have survived zero managerial casualties in the top flight – not a huge surprise given the Covid change in circumstances for all – but that generosity of chairmen is not infinite, and it would be the biggest surprise in Premier League history to see us go the whole season without the guillotine falling on someone.
This weekend's results saw pressure continue to mount on Chris Wilder, who despite his heroic and legendary status within Sheffield, cannot genuinely foresee keeping his position at the helm given the severe lack of form and points on the board. It would be one thing to remain loyal to Wilder in a close relegation battle, but another to give him the opportunity of salvation considering they're on course for a record low points score in history. A 3-0 defeat at St. Mary's is not a sackable offence in isolation, but the truth is they only have one point from 12 games and that is unacceptable. Change is coming.
Pressure is also increasing on Mikel Arteta, with Arsenal probably the second most disappointing team of the season, struggling for results, performances, goals – it's hard to believe they have anything more to offer looking around their personnel and body language. It's a mighty fall from grace given the FA Cup and Community Shield trophies noted on his CV just this year, but Arsenal cannot afford to be patient. They've made no secret of their financial difficulties and should they not reach European competition for next season, they will have bigger problems than just who to hire in the hot seat. People WANT to believe in Arteta, but this is a results business, and when your Captain is sent off for violent conduct and you go on to lose at home to a side in the bottom 3, results are not going in your favour.
Bilic and Solskjaer are not winning their fans and chairmen over neither, although are nowhere near as perilous in their positions as Arteta and Wilder. United's fall out of the Champions League was further compounded with a tough draw against La Liga leaders Real Sociedad – revolutionised by the arrival of David Silva in the summer. A home draw to Man City can be seen as a positive result, but it was another lacklustre performance – at home, in the derby, what does it take to get going again? Bilic wasn't expected to keep West Brom in the Premier League this season, and will feel unfairly treated should he lose his job, but it's that time of year and that low in the table that sentiment goes out of the window and panic sets in. I would like to believe that Bilic will remain in the role for a much longer opportunity to prove they're not one of the worst 3 sides in the division, but it's unlikely anyone will be able to make that happen. If they do, it's likely Graham Potter's Brighton will be sucked in and we'll be hearing votes of confidence echoing from the south coast.
So as one weekend comes to a close, and a midweek schedule opens, let's look back at the most significant moments to grab our attention.
Match of the Weekend: Leeds 1 West Ham 2
Leeds have again delivered a fantastic to watch, end to end football match that provided entertainment right to the last… and again have come away from the game empty handed. West Ham have again delivered a strong performance, run their legs off for the cause, and come out victorious through effective set-pieces. Bielsa gets all the plaudits for bringing this high octane football to England, but results are not yet going in his favour and it's our old British grit of grinding out results that is working out for Moyes' Hammers. Perhaps we will soon see a bit more positivity from Hammers fans and the media as to the wonderful job Moyes is doing. With Masuaka out with injury, West Ham changed their formation and still came out victorious. With Antonio returning soon, West Ham will continue to get results and pick up vital points.
Result of the Weekend: Fulham 1 Liverpool 1
More than just the result, if anything, this result flattered Liverpool. Fulham were excellent once again, led in particular by Ademola Lookman who has been a revelation in the Premier League this season with the confidence placed in him. Fulham will be gutted to not have been two or three up in the first half, and to have lost control of the game due to a sloppy penalty incident. With Spurs drawing at Palace, Liverpool failed to take advantage and make top spot their own – a frailty not seen in Klopp's Liverpool for over two years. Could their recent away form cost them the Premier League title? It's been noted across fans and media that Liverpool are the strongest side in the land and its their title to lose, but with no wins in 5 away games it could be that teams have the right plans to nullify their brilliance.
Fulham are going in the right direction with their performances, but still have a long way to go to be confident of coming through their relegation battle. The form of Sheff United makes their lives a little easier, but there's plenty more points to fight for, and they will have to work harder to dominate games on the front foot rather than counter-attacking the big sides too.
Man of the Weekend: Emiliano Martinez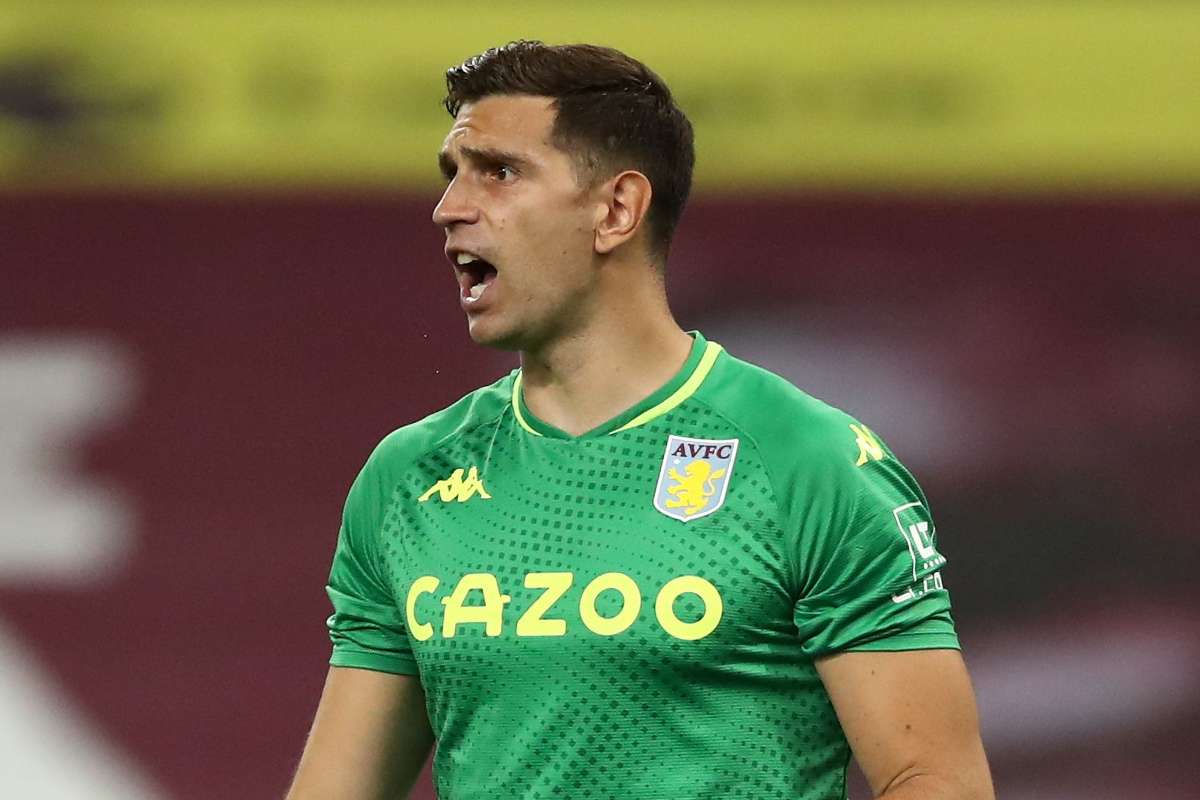 How could things get worse for Arsenal right now? Their form is miserable. They can't score for toffee. Their Captain is sent off for violent conduct. Their star striker broke his goal drought… by scoring an own goal… oh and the best player of the weekend is their former goalkeeper who is helping Aston Villa become the best team in the League – beginning with 'A'.
Martinez was superb in keeping the Wolves side out, re-enforcing their need for the missing Jimenez. He did everything possible to keep Aston Villa in the game whilst Wolves created all the play – the perfect performance to enable your side to steal the 3 points when not at the races – which is exactly what happened when Villa won the last minute penalty in the derby.
Few words have been used to express the value Martinez has brought to Villa, whilst Grealish, Watkins and Barkley have got all of the attention but this was a game to have renewed belief in backs against the wall victories for Villa.
In Form: Southampton
Again, and again, and again… Southampton are picking up points on a regular basis, with goals from all over their line-up, and defensive discipline ensuring clean sheets at the other end. Could they be the real deal? Probably not, but… if a solid defence, creative midfields and a goalscoring machine are all it takes – they bloody have it in buckets. Except of course that day that got humiliated by Heung-min Son… but having recovered from that, they got themselves to 3rd this weekend and face the worst Arsenal side for 80 years in midweek.
Out of Form: Wolves
It's finally time to talk about Wolves, and their difficulties during this transition season. Having lost Doherty and Jota, two key players last season – they have also suffered injuries to key players, most notably losing Jimenez to a fractured skull. The new signings are yet to settle, and Adama Traore has been in and out of the team, not looking like his former self, not creating the opportunities that they were thriving on last season. Since a win against Palace, they have lost games to Villa, Liverpool and Leicester without scoring, obtained a point against Southampton in a 1-1 draw and beat the useless Arsenal. Their next fixture at home to Chelsea is an opportunity to renew some energy and drive but Chelsea will not make it easy. Has their momentum ended since their promotion season? It's difficult to maintain such energy and motivation over such a prolonged period, and given their high energy brand of football – perhaps those players are just not capable of delivering it anymore as we saw with Poch's Spurs after 4 years. Nuno Espirito Santo is too highly respected a coach to just disappear into the sunset, but they're unlikely to achieve the success of their recent years.