How has UK not acted sooner on pitch side smoking ban?
I read a headline recently that stopped me in my tracks. Occasionally you will see progress occurring and be hit with two thoughts – what a great idea – and – wait, how has this not happened sooner? The article in question was headlined Football: Smoking at Children's Games to be Banned in Wales.
This decision is progress – required progress. Smoking in an outdoor environment is completely legal, socially acceptable and quite embedded into the UK culture. However protecting football, protecting children and vulnerable people within football, and protecting children and vulnerable people anywhere have been hot topics for decades.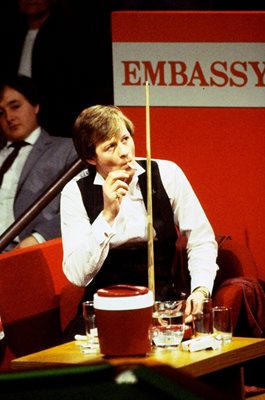 Tobacco is a government cash cow with tax on the product generating an estimated £12bn annually (The Times, 2017). Despite this, the government has taken plenty of action on reducing the visibility of cigarettes and cigarette brands since the mid 1990s. First their was the outright ban of advertising on television. 1999 saw the ban of tobacco advertisement in shops and newsagents, and 2003 was the landmark year of banning tobacco sponsorship of sporting events which impacted majorly on Benson & Hedges in Formula One, the Embassy Snooker World Championships and many others (it is worth noting that one national crisis was replaced with another in gambling sponsorship but that's a story for another day).
Given the unanimous support for the withdrawal of tobacco in all areas where vulnerable people could be subjected to the sway of smoking, it seems incredulous to have taken seventeen years to implement a ban of smoking at children's football. Furthermore, its beyond belief that just one of our devolved countries within the UK has acted leaving the others behind. I would push this further and argue… why not all football matches?
A glance over at The FA Guidelines for Safeguarding Children makes no reference to smoking / tobacco – but it's clear from the 50+ page booklet that it has far greater concerns for Clubs to be educated on with the word 'abuse' appearing 148 times and 'welfare' 50 times. Adults lighting a craft cigarette are not of as big a concern as 'cigarette burns' mentioned under physical abuse. It's also too much to ask for a referee to maintain 'law and order' pitchside along with their requirements to maintain control amongst violent and aggressive adults that leads to campaigns such as 'Silent Week' where adults are enforced to remain quiet – let the children play without pressure – or stop the match.
Indeed stopping the match is the extreme we are willing to take for the protection of our children, for the little value any adult has in lighting a cigarette pitchside. The attention generated by cancelling a game for smoking will generate the right negative association for children and vulnerable people to separate the beautiful game with the ugly habit.
It is most definitely not a purge on society, not an attack on free will, to implement said bans in sporting environments. Where children are concerned, it is a formality to implement such rules to protect them. The fact is, smoking does look cool – especially when in the hands of your ultimate role models (parents, siblings, coaches). Take this epic image, I don't think I have ever seen my ultimate footballing inspiration Johan Cruyff look any cooler.
Adult football should not be exempt from the same ban, as vulnerable people like children are found regularly pitchside for Sunday League football. Also, we should be encouraging Sunday League football as a family time, for children to go out and enjoy their parents playing the beautiful game without the impression that smoking is a part of it.
My follow up concern to smoking pitchside is its contribution to damaging the local environment. Cigarettes do not suddenly disappear when thrown to the ground, much like bottles of Lucozade, cans of Red Bull, and plastic tape ripped from the socks at the end of a game. There's already a problem of clearing up after ourselves that we should address – in a manner like the Japanese who are setting the benchmark within football as this article will highlight. Most (if not all) football matches are taking place in school grounds, public parks, places that children will inevitably discover this litter and becomes conditioned to expect it.
There is obviously a problem – a debate to be had on how large – but a problem none the less if the Welsh law makers have deemed it necessary to implement a legal framework. Whatever guidelines are there, they're not working in Wales.
Similarly, I have discovered the campaign #smokefreesidelines. Initially a voluntary campaign from 2017 across a number of counties, the campaign is growing quickly into policy across devolved County FAs. A quick search online shows the guidelines and policies across the country taking place.
It is my expectation that I am preaching to the choir, that you're in agreement that this is absurd and a blight on our national football set-up to not ban smoking pitchside for all football. Even the most ardent of smoking football fans (and I have sat near them as they breach Stadia smoking bans) that it is a concern for our children to associate football and smoking so subconsciously, even if they themselves struggle to kick the habit they themselves have developed from this intrepid social cycle. It's on us all to take matters into our own hands where government legislation is currently failing us. If you believe you can do more reach out to your local FA and ask them about #smokefreesidelines and what they can do to help stop the problem.
Finally – It's worth noting, not all footballers make smoking look cool. Some just look like massive twats – no offence Jack Wilshere: