Bookies Cash In on Premier League Laughing Stock
"FOOTBALL IS AMAZING". That is the text I sent to my friends during the Man Utd vs Spurs match. I sent that message as Spurs scored their equaliser, making it 1-1 after just 5 minutes. Not 5 minutes of actual football, the ball had been in play for about 90 seconds. No-one, literally NO-ONE, could have predicted how the rest of that match nor the rest of the day was going to unfold. What the actual fuck Premier League?
For those yet to hear about the insanity of Super Sunday… here's the 3 stand out results:

Leicester 0 West Ham 3
Man Utd 1 Spurs 6
Aston Villa 7 Liverpool 2

It's at times like these that you do not care that your predictions for the weekend are all over the place (Yes, I did predict Utd / Spurs as the game to watch but also predicted Liverpool to win) because this is the ultimate joy of football – anything can happen. We love football for that feeling, that literally anything can happen – take recent events in the Champions League as the best example. It's almost impossible to identify a single overriding factor to have caused this, but there are certainly a number of elements to consider.
The lack of pre-season is an important factor, but clubs went longer without football between March and July than in between seasons.

The transfer window continuing is important, but that has been the case for decades previously and football had more sense about it.

Covid itself is participating more in the lives of everyone and the mental health of bubble football is worth considering too.

I think the fact is – the world is different – and whilst it's taken some time to come to fruition within football – that is understandably different too. It doesn't have to be resolved – hell no! Let's enjoy this whilst it lasts. The bookies certainly are!
It is a well known fact that bookmakers will make more money when a game is live on TV – Merry Christmas! Every Premier League game is currently broadcast live. It is a well know fact that bookmakers will make more money when the favourite in the market doesn't win – Happy New Year! Results are not going the way of the favourites, thus has been a mini-cash cow for the industry.
Stand-out Result: Aston Villa 7 Liverpool 2
"It looked like we lost the plot after it went 1-0" Jurgen Klopp.

1-0 occurred in the 4th minute.

In all seriousness, Liverpool did not look very different to normal, but were repeatedly punished by an exciting Aston Villa side who edged a number of close offside calls and showed exactly what you can do to this Liverpool side when you get at them – run at them – drive through them on the break. Jamie Carragher has said a number of times recently that he is uncomfortable with the high line and offside plans Liverpool's backline have been operating but it's vital to theirs and City's intentions to press from the front and play in the opposition's half. Aston Villa defended solidly enough to capitalise on this, breaking through the press through Barkley, Grealish, McGinn and Trezeguet and getting as many shots off as they could which – through a huge element of fortune – resulted in 7 goals. Hats off to Aston Villa, perhaps they have found a formula to reside at the Premier League table for longer than anticipated given their 3 wins out of 3 but there's a long way to go, and teams will wake up to their success.
Stand-out Performance: Ollie Watkins
The second time I am writing about a former Brentford striker making a big impact in the Premier League, this time with last season's top scorer in the Championship. Take a bow Ollie Watkins.

He would have watched, read and listened about how imposing Liverpool's defence is, how no-one gets passed Virgil van Dijk, and he showed absolutely no fear in not just scoring his first Premier League goal but completing his first Premier League hat-trick – and a perfect hat-trick at that: sliding in left-footed from Adrian's 4th minute mistake, running Gomez ragged down the flank before a right-footed drive into the top corner, then completing a clever free-kick routine (against a shocking high line) with a 3 yard header into an open net. He couldn't possibly dream of a performance against the Champions like that – and he should have had more – rattling the crossbar being the most obvious when again Liverpool's defence was stranded.

Brentford have implemented a very clear business strategy that includes the development and sale of Premier League quality footballers – next on the conveyer belt is Said Benrahma who has been linked with a move to the top flight already – expect a move in January if Brentford are struggling otherwise you will be watching him in the top flight in Brentford colours next season.
In Form: West Ham
When David Moyes contracted Covid I had joked that it would result in a change in fortunes for the Hammers. I re-iterate, I had joked… no-one actually believed it would result in a 4-0 win over Wolves, and a 3-0 away win over Leicester. What the fuck West Ham?!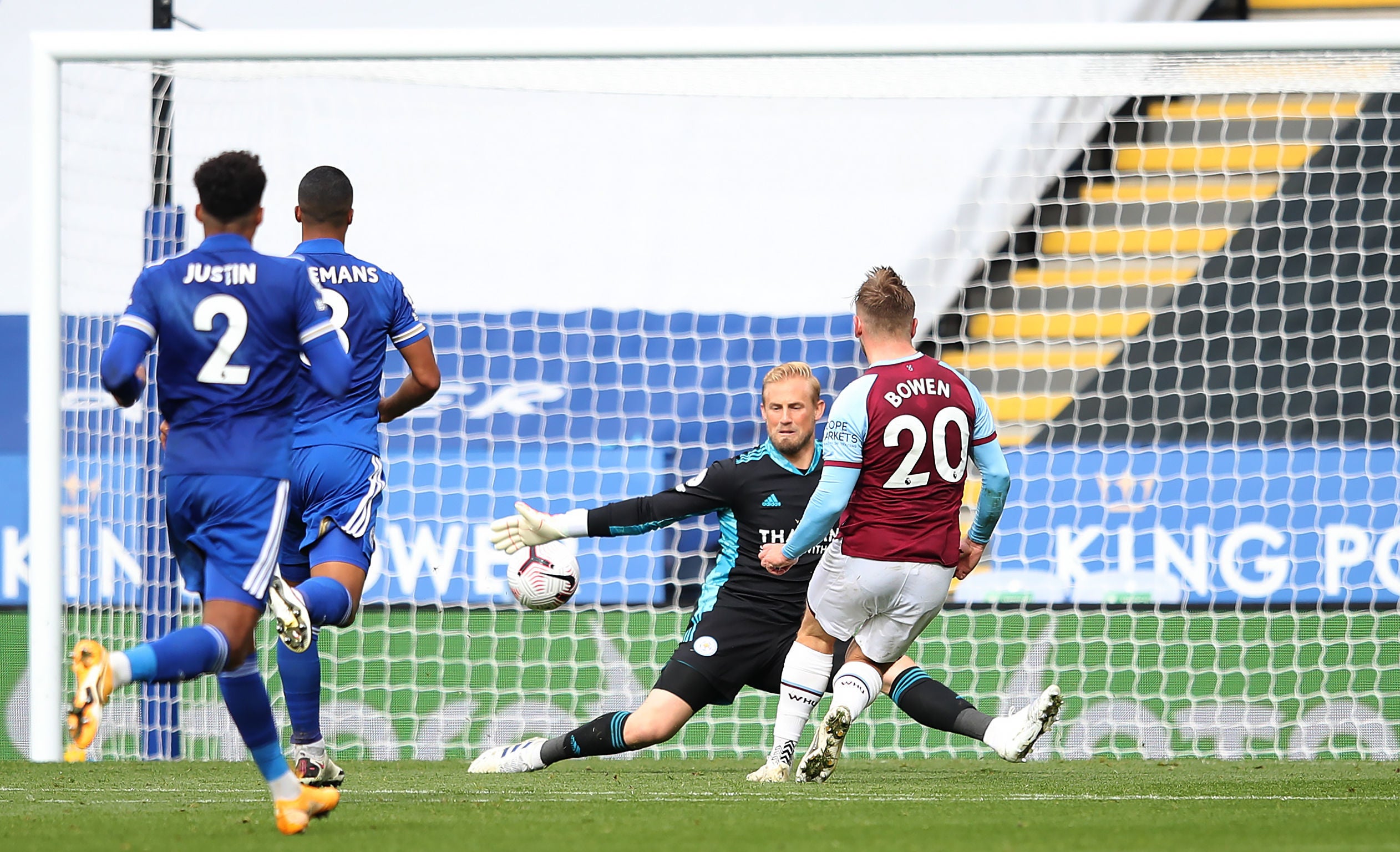 West Ham's opening fixtures filled their fans with dread, that they would be chasing points to get out of the relegation zone before November. Somehow they have bagged 6 points against these Top 6 teams from last year and have given their fans genuine belief that they won't be in a relegation battle come May. Not enough optimism for anything higher than that, but all positive steps given the state of the club over the past 24 months that have included public displays of attention against the board and the Club Captain declaring their frustration at the sale of an Academy star. Enjoy the run Hammers.
Out of Form: Sheffield United
The surprise stars of last season, are again the surprise for this season. 4 games, 4 defeats – in trouble.

No side should overly concern themselves with poor form at this stage but they may have found themselves in an unprecedented position. Sheffield United having earned 3 promotions in 4 seasons have never received such a threat to their momentum, a dent to their confidence, and a position at the bottom of the table. Chris Wilder has set the Premier League alight with his brand of football that includes overlapping centre-backs whipping in crosses for overlapping wingbacks – but he's in new territory now to instil confidence and find a new way to win points. They came close at the death against Arsenal, and one positive result may kickstart their season. The international break has come at the best possible time for them.