Injuries, injuries, injuries… and yet… no-one else seems to be suffering as severely. Perhaps the Gegenpress is not conducive to lockdown football.
"The biggest risk to Jurgen Klopp winning the league again this season is another big injury or two. So, he wants to try and gain that advantage to put some psychological thing into people's minds. Sir Alex Ferguson did it for 15 or 16 years." Gary Neville, MNF 01.12.20
Gary Neville and Jamie Carragher again put on a show during Monday Night Football on Sky Sports, fiercely debating Jurgen Klopp, VAR and other points. The particular highlight was the disagreement between them regarding the number of injuries being racked up by Liverpool and Klopp's persistent arguments that it's everyone else's fault but his. Surprisingly, Neville was willing to make the statement that Liverpool will win this league with a canter, if they were not to pick up these injuries. It's how I feel too. Liverpool look like the strongest team in the league by some distance, have experience of winning, and critically have improved their squad from last season with an on-fire Jota. The biggest challenge to their season is the increasing injury list, and Klopp is making a fanfare of it. Neville senses the similarities between Klopp and Ferguson, who also maintained a squad who should walk the league, knowing only injuries were to impact on their success. The answer, find as many ways to prevent those injuries without taking your foot off the gas. Fergie's United squad was much more impressive on the whole, and allowed more rotation. Klopp on the other hand is struggling to rotate key individuals, such as Robertson and Alexander-Arnold. For anyone that missed MNF, or generally do not take the time to watch Carra and G. Nev battle it out, start trying to find the time for it. Even if it is a little Liverpool / United biased…
In other news, Feudball's Preview promoted Match of the Weekend Everton vs Leeds set a new season record for shots in a game. You're welcome. I mean, I had predicted GOALS GOALS GOALS – and they gave it their all. It's astonishing that match finished with just the one goal considering the 38 shots on goal – 14 on target.
Equally, the Stalemate of the Bridge played out entirely as expected. Neither team needed to risk defeat in victory and it was hugely apparent as even the ardent fan must have struggled to see the match out. Chelsea edged the game, but it will be Mourinho that left Stamford Bridge the happier – even if he claimed his dressing room was unhappy with just the point.
Finally, we had predicted Nick Pope as Man of the Weekend and what a standout prediction. It turns out… without him Burnley got battered at The Etihad 5-0 for the 4th consecutive season. It was an ambitious shout out to the Burnley #1, especially as he didn't take to the pitch – but imagine what it could have been if he had played! So… let's look at what did happen elsewhere.
Match of the Weekend: Southampton 2 Manchester United 3
If like the rest of society you are obsessed with nostalgia, this was the place to find it. Southampton, the bogie team of 90s United, startled the inconsistent Red Devils taking a two goal first half lead. James Ward Prowse, scoring another sublime free-kick, had Beckham comparisons being made all over the internet. Changing goalkeepers at half-time… a thing of the past, but ironically a thing for the future – Dean Henderson's Man Utd Premier League debut. A lucky United comeback… a centre-forward in the mould of Mark Hughes throwing himself without thought for his own welfare to score the winner… in FERGIE TIME. The best thing about this nostalgic visit, no VAR headlines. All blood and glory left on the pitch. Southampton players, staff and fans could feel rightly hard done by and gutted by the result, but I have a lot of time for Manager Ralph Hussenthal's comments after the game.
"We hear them celebrating in their dressing room… You know what you have done and how tough you have been because they were celebrating like they had won the Premier League here". Southampton are not Manchester United, but they should take huge pride in their achievements this season, and all celebrate how far they have come since that 9-0 home Leicester defeat. Also remember they are still without their best player Danny Ings.
Result of the Weekend: Leicester 1 Fulham 2
They can do it! They're here to stay! We hope…
Fulham set out to out-Leicester Leicester on Monday Night Football and boy did they do it well. It took about 5 minutes for me to consider backing Leicester to win as a mistake. Fulham's 'front-three' looked sharper, harder, faster than the Leicester defence on each counter-attack and it was only a matter of time until the breakthrough occurred. The difficulty from there was in keeping them out at the other end and Fulham held their structure and their nerve through to the 95th minute to take their first away win of the season.
They even scored a penalty! Amazing. Now Scott Parker must make sure this isn't a one-off, and they can use this to carry momentum into their upcoming fixtures – with Man City away next, it's important not to lose faith and morale in defeat. But… if they could do it to Leicester, why shouldn't they back themselves to steal another 3 points?
In Form: Chelsea Defence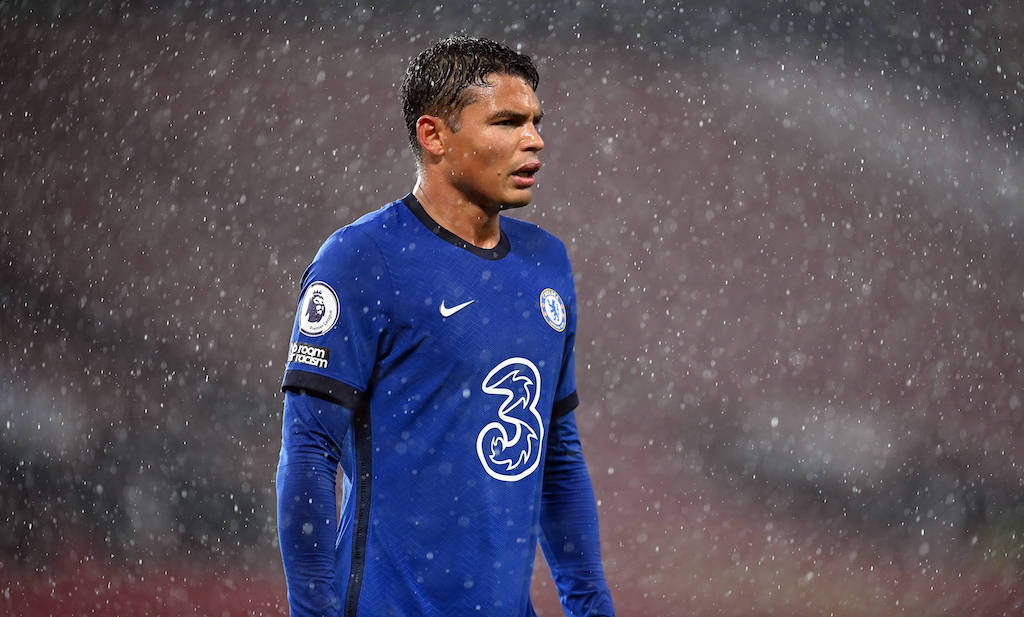 Chelsea and Spurs are theoretically the best defences in the Premier League this season, it was no real surprise to see them see out a goalless draw. Lampard has really turned round the fortunes of the Chelsea backline since… well let's be fair it's since Mendy arrived to play in goal. But it's not entirely down to his signing (anyone replacing Kepa was going to bring a confidence boost) as Thiago Silva and Ben Chilwell are also successful new purchases this season and Reece James has made the right back position his own. They held Kane and Son at arm's length, restricting Spurs to barely leaving the bus station.
Chelsea will have greater challenges ahead, but there is belief that this stubborn defence will create the base for winning trophies.
Out of Form: Sheffield United
Last season, Chris Wilder and Sheffield United were winning games, fans, friends, plaudits… they were the Hen laying the golden egg. Everyone wanted to be them, understand how they made it work with overlapping centre-backs etc.
This season, it just isn't happening. They can argue they have been unlucky in games, they have had close games regularly, but they're just not clicking and they're falling too far from safety. One point from 10 league games is relegation form. Wilder remains well spoken, calm and logical about things. They don't need to set the world alight, they just need to make sure there's 3 teams below them when the season ends. Can they achieve that? Of course – but it will require them getting wins on the board soon, and regularly.